When it gets cold and wet outside, a pair of warm, waterproof, and comfy boots can offer you relief from these conditions.
Muck and Dryshod are amongst the top choices for anyone who intends to head out when it gets wet. These boots don't just keep your feet dry, but they also keep them warm and comfortable.
Dryshod and Muck also integrate style into their boots ensuring you look your best no matter how harsh and messy the conditions surrounding you are.
In this review, I am going to compare Dryshod and Muck boots. By the end, you will have learned the differences, similarities, and which sectors each of these boots best excels in.
As a result, you will be able to make an informed purchase depending on the features that suit your preferences.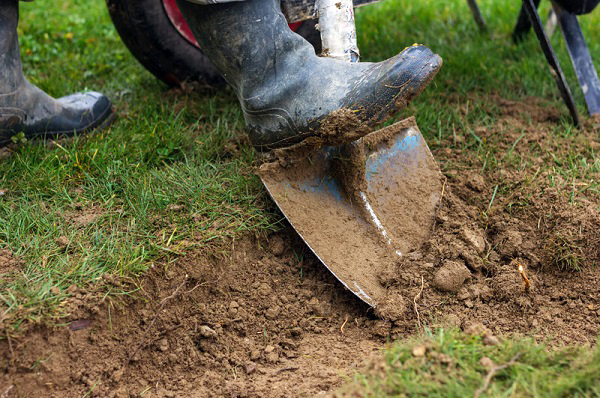 Dryshod
This brand of boots was founded by the former owner of Muck Boot Company (which I am also reviewing), Jim Donohue.
He initially came up with the idea in 1999 when he launched his first rubber neoprene boot. It was a hit in Danbury which is his local hometown.
The boot was loved by rural folk who mostly practiced farming and livestock keeping. With time, it became a popular choice for hunters and other outdoor specialties. His neoprene boots were so useful that their market expanded to the EU and UK.
Later on, in 2003, he sold the company to a competitor who I will mention when reviewing Muck Boots. After a while, Jim decided to return to the shoemaking industry with the new brand Dryshod.
Dryshod boots have hit the market by storm. Popular for their waterproof and sturdy design, these world-class boots are the best form of protection against mud, water, snow, and cold weather.
They are quite durable and can take up heavy use and daily abuse. The brand prides itself as the number one shoe for outdoor enthusiasts. Their shoes are available worldwide and feature advanced waterproofing technology.
Muck
Just from its name, you will know that this is a boot built for awful weather and the most terrible environmental conditions you can think of.
With a pair of Muck boots, you can march through snow, wet, and mud without worrying about your feet.
For a company that was established in the UK, a place that experiences rainfall almost half of the year, you can be assured that Muck boots can be relied on in adverse environments.
Founded by Jim Donohue, Muck Boot Company is now a property of Honeywell, an international conglomerate that owns other famous shoe brands. To date, Muck Boots remain amongst the top neoprene boot manufacturers in the world.
Being under a multinational conglomerate, these boots are made with high-quality materials and are integrated with advanced technologies to ensure they last for longer and offer practical solutions to anyone who has to spend time outdoors when the environment is unappealing.
Differences:
For two companies that were founded by the same guy, one would think that the products are almost the same. Well, you will be surprised.
Even though the design and the idea of a waterproof boot are shared by both companies, when Muck was sold, the boot was improved in many ways by the new owner.
And when Jim recently launched Dryshod, he used his experience to bring a new boot with modern designs into the market. Here are the key differences.
Varying Bootie Construction
Dryshod uses waterproof DENSOPRENE foam bootie construction and HYDROKOTE water repellent textile treatment.
The goal of these two technologies is to prevent water from entering the boots. On the other hand, Muck uses Neoprene bootie construction that comprises rubber.
Because Dryshod features more technologies, its boot's waterproof capabilities are far much better than Muck boots.
Dryshod is More Breathable
Thanks to its 4-way stretch breathable air mesh lining, Dryshod happens to be more breathable than Muck boots.
Muck probably didn't consider this feature because these boosts are mostly used when cold, therefore no concerns about people's feet heating up under the rubber and sweating.
However, for those who experience sweaty feet, a lining mesh will ensure you are comfortable and your toes can breathe.
Muck Boots Offer More Warmth
Muck also have their own 4-way stretch material known as Neo-Tech. unlike Dryshod's, this technology is meant to offer more warmth to the wearer.
Compared to other boots, no matter how cold it gets, you will always feel warm in your Mucks. In their Arctic Ice Sport model, the boot can offer warmth even to temperatures as low as -60 F.
There isn't much of a difference between the two. Other than the availability of different styles and what I have mentioned above. Let's head over to the similarities.
Similarities:
Both are Fully Waterproof
Whether you go with the Muck or Dryshod, you can be assured that your feet won't get wet. Comprising several layers of rubber, water will just roll down your boots as you do your errands.
The only way you can get your feet wet is going past knee-deep in water.
From the numerous reviews that I have gone through, both these shoes can take up regular use without wearing out easily.
Even though, when you look at Dryshod's aggressive outsole terrain and reinforced tuck board, it's more likely to outlive the Muck.
Both boots having been designed to be used in winter and when it's rainy, the manufacturers have ensured that the soles offer adequate grip.
So even if it gets slippery your Muck and Dryshod boots will help you stay firm on the ground.
Because of most boots build and design, they are often heavy and rigid. The Muck and Dryshod are different.
They are quite lightweight thus making it easy for people to move without worrying about getting tired.
These two boots feature a generous heel kick that makes them easy to wear and remove the shoes. Also, the neoprene uppers have been designed to be more flexible to allow the elderly to enjoy doing outdoor work without getting their feet wet.
When you look at several designs from both shoe brands you will realize that they feature a little grip on the heels that holds your toes when removing the shoe.
A while back, outdoor boots were designed to be practical as well as functional but not to be aesthetically pleasing. Well, times have changed and so have shoe brands.
From both Muck and Dryshod, you can browse through a wide range of boot designs that look stylish. Women's boots have more designs and color choices than men's, who are only left with a few dull color options.
What's Better about Dryshod?
From the top to the bottom of the Dryshod, the boot is 100% waterproof. Comprising of a DENSOPRENE foam material and HYDROKOTE water repellent, this is a shoe that will keep your feet dry throughout the day.
It's also insulated to keep your feet warm when it gets cold outside. It's worth mentioning that dryshod covers their boots with a nano-scale hydrophobic coating that repels water as well as prevents the boot from icing up when it gets cold.
This impressive technology makes this boot the ideal choice for extreme weather. It's also quite comfortable, easy to wear, and offers superior stability.
The genuine rubber overlays are also present to accommodate long wear and provide maximum traction.
What's Better about Muck?
With over two decades in the footwear industry, Muck has the best boots in the market. Muck boos have a rugged design that makes them durable and reliable in harsh conditions.
It's also quite comfy for an outdoor shoe. Muck boots can be used on the farm, garden, sports, and other outdoor activities. They are quite warm and come in various colors and designs.
With over 60 styles to choose from, you can be assured of finding the best Muck boot that meets your requirements.
Who Should Get Dryshod and Why?
Are you tired of wearing boots that make your feet cold, sore, and tired at the end of the day? Well, Dryshod makes the best boots for fields, streams, and farms.
Made with flexible materials, Dryshod boots are flexible, comfortable, and will keep your feet warm and dry as you engage in various outdoor activities.
If you always find yourself in extreme weather conditions, these are the best boots for you. They are also budget-friendly and quite durable.
Who Should Get Muck and Why?
For those who often work in wet and messy conditions, these tall waterproof boots can keep your feet dry. Hunters, farmers, and outdoor enthusiasts have probably heard about Muck Boots.
And if you haven't, then it's time you give these bad boys a try. Having been in this industry for decades, Muck boots have been the number one choice when it comes to tackling harsh environmental conditions.
These boots are waterproof and lightweight. One feature that I love about these boots is how you can roll down the leg part when it gets hotter. They are also quite stylish.