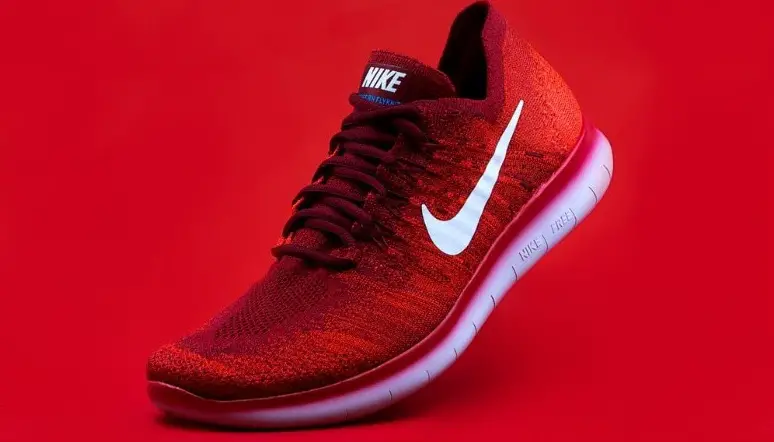 Many shoe shoppers have gone online and have ordered a couple of different pairs of shoes in the same style, different sizes, with the plan to send back whatever doesn't fit. The reason is simple: consumers find that they wear different sizes – maybe a men's size 10 here and a men's size 11 there – depending on the style and brand of the shoe. So, when it's time to buy a new pair of shoes, there's quite a bit of guesswork going on.
It's very likely that you don't know your actual shoe size and that your feet could be two different sizes.
When it comes to the top two brands of fitness shoes, how does No Bull Shoe sizing compare to Nike? How do you know what size to get for both brands, and would you be the same size for both?
In this article, we look to address those questions and then some.
The Best Way to Find Your Shoe Size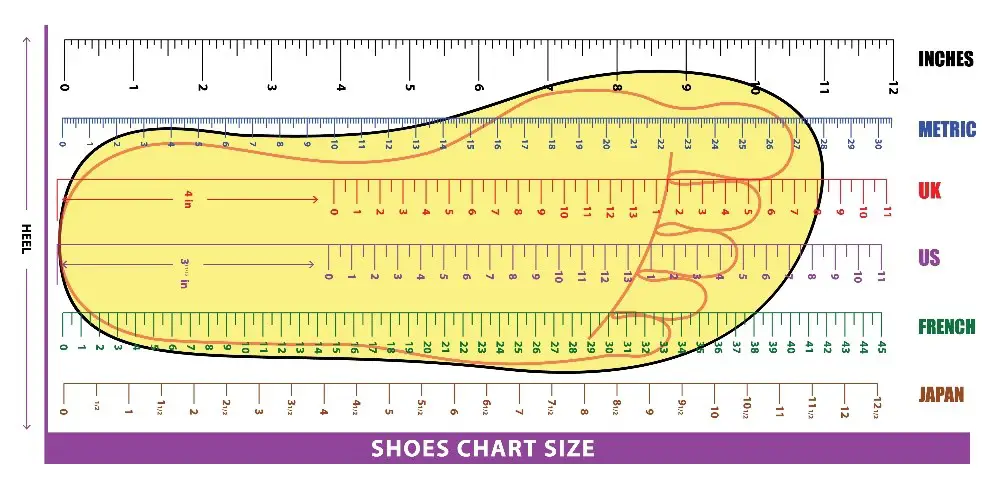 The easiest and best way to find your shoe size for footwear is to go to any shoe retailer and use a Genuine Brannock Foot-Measuring Device. These are those metal devices that you often see on the floor of the shoe rack departments in stores. These devices are usually more than enough to help you find your correct shoe size.
No Bull Shoe Sizing
No Bull Shoes first launched in 2015 and has since gained a large following – primarily by those who like minimalist shoes and are tired of overly excited promotional buzz for workout shoes. They offer a full line of sportswear for both women and men, including a shoe line that consists of slides, cyclers, lifters, runners, and trainers.
No Bull is working on empowering people to get out and start moving, so they offer a no-nonsense approach to their shoe production, and their minimalist approach doesn't go unappreciated.
There are quite a few varying opinions on if No Bull Shoes run true to size. According to No Bull, they claim that their shoes run true to size, which is true for many of their shoes. However, for some people, the shoes run small.
Now, when we say that the shoe runs small, most people say that its length runs a little small and that they're a little narrow.
One thing to note about NoBull Shoes is that you're out of luck if you have wide feet: No Bull doesn't make their shoes with wide options. So, what do we recommend if you bought a pair of No Bull Shoes and they're a bit too narrow? Go up half a size and see if they feel any better.
You must note that NoBull Shoes are unisex with a 1.5 size difference between gender when it comes to sizing. So, if you find that a certain size feels a bit snug, you should be able to move up a size without any issues, or vice versa if you find that the shoe is a bit big.
The best way to find your shoe size for NoBull shoes is by using the size chart.
Nike Shoe Sizing
Nike was founded in 1964 and is one of the most popular shoe brands today. They offer a wide line of sportswear for both men and women, including shoes that consist of running, training, soccer, tennis, basketball, and so much more.
Nike is said to be notorious for running small. But most people find that they run true-to-size – it's simply that the sizing difference occurs from specific designs that have unique design features that make them run a bit smaller than normal.
Something to note is that less than five percent of Nike shoes come in wide sizes. This is unlike New Balance who offers about 30 percent of their products in wide options. So, when we say that a shoe runs small, we typically mean that the shoe feels too narrow and tight for the wearer.
So, what should you do if the Nike shoe you bought is a bit snug and tight? Well, we recommend going up a half size. Alternatively, women can try a men's size that's one US size smaller (i.e., a women's size 7 would be a men's size 6) because a men's regular size width correlates with a women's wide.
Like with NoBull Shoes, Nike shoes are unisex with a 1.5 size difference between gender when it comes to sizing. So, a men's size 6 is a women's size 7.5.
The best way to find your shoe size for Nike is to use their size chart.
No Bull Shoes Compared to Nike
When we compare No Bull Shoes to Nike, we find that they're very similar in size. Both shoes are said to run true-to-size but can run small.
However, No Bull Shoes run smaller more often than Nike shoes do. But this does depend on the styles you choose and the design of the shoe too for Nike because different styles can have different sizing options.
No Bull Shoes don't offer any of their shoes in wide options, and Nike only offers about five percent of their shoes in wide options. So, both brands aren't great if you have wide feet or if you find that the shoes you purchase are a bit tight. If you buy a pair of shoes from either brand, you can go up a half size to see if that will improve the tightness of the shoe.
Finally, both No Bull Shoes and Nike offer unisex sizing with a 1.5 size difference between men's and women's sizes. So, men and women can interchange between shoe styles and still find a pair of shoes that will fit them thanks to the unisex size offerings of Nike and No Bull Shoes.
Conclusion
Whether you decide to go with No Bull Shoes or Nike, you can feel confident knowing that you're getting a great pair of shoes. Hopefully, this article has cleared up some of your questions about the sizing options available from Nike and No Bull Shoes.