Veja is a brand that deals in not only sneakers but also bags and small leather goods. They are one of the more ethical groups out there as they take part in fair trade and a code of conduct in the workplace.
They follow the three R's by not wasting resources on advertising, making biodegradable shoes out of corn (yes, you read that right), and opening a lab that cleans, repairs, or recycles old shoes. If you never heard of them, it's for two reasons. One, they are a relatively new brand. Two, they don't believe in advertising. (Shocking!)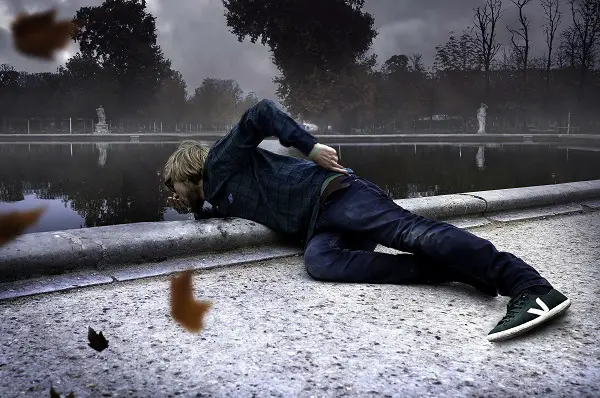 Who Founded Veja?
Way back in the ancient year of 2003, Sébastien Kopp and François-Ghislain Morillion teamed up with wild rubber trappers in the Amazon and organic cotton farmers in North Brazil to establish what would become Veja. The name likely comes from the Portuguese word meaning "look".
Veja was officially launched in February of 2005 at Palais de Tokyo in Paris, France. The next year, they were using vegetable-tanned leather and working with designer agnès b. Every year after that brought more new things. Recently, they collaborated with Rick Owens to create the Venturi and Wool Runners.
Is Veja A Sustainable Brand?
It is their major selling point. Veja makes their sneakers with raw materials that are sourced from organic farming and ecological agriculture. These farmers avoid things like polluting chemicals and environment harming processes. These distinctive shoes may just be the world's most sustainable sneakers available.
Are Veja Shoes Vegan?
Their vegan shoes are not just not animal-based but they are made from a sustainable source. Not only do have they made leather out of corn but have used organic cotton. Not quite vegan? Pescatarian? There are selections made with tilapia skin. Other materials include B-mesh and jersey made with recycled plastic bottles.
Does Veja Use Real Leather?
Veja is not totally vegan, only vegan friendly. They are, however, The leather Veja uses comes from southern Brazil. All of the leathers used in Veja sneakers come from tanneries that have been audited and certified Gold by the Leather Working Group.
The Leather Working Group (L.W.G.) is an independently working league of tanneries and manufacturers that ensures environmentally safe leather. The chemicals used in the process are disposed of responsibly and the cows the leather comes from eat only native vegetation.
Why Are Veja Sneakers Popular?
Well, sustainability caters to everyone who grew up watching Captain Planet. Veja sneakers are not only stylish but also ecologically friendly, ethical, and don't cost too much.
Where Are Veja Sneakers Made?
They are and have always been made in the state of Rio Grande do Sul in southern Brazil.
What Are Veja Sneakers Made Of?
Depending on which individual product, Veja Sneakers are made with vegetable-tanned leather, organic cotton, wild rubber from the Amazon, and recycled plastic bottles.
Best Veja Sneakers
How Comfortable Are Veja Sneakers?
For the most part, they are totally comfortable right out of the box with the possible exception of the tongue. It is a bit on the long side which can make it dig into the top of your foot as you walk.
Some people make up for this mild annoyance by sliding the tongue all the way over towards the side. Other than that, they don't have to be broken in at all and are very comfortable.
Do Veja Sneakers Have Arch Support?
They do have very good arch support. The soles are elevated which delivers an ample amount of support necessary for a long day of walking.
Do Veja Sneakers Run Big Or Small?
For the most part, Veja sneakers fit true to size. However, some styles may come up a bit on the large side. Keep in mind that they are only available in full sizes and they prefer to use the European measurement system. If you have narrow feet, you may want to go down a size.
Do Veja Sneakers Soften?
You should start to notice the leather softening in less than a week. A little creasing across the width of the foot near the sole is to be expected.
How To Break In Veja Sneakers?
Start with very thick socks. If you use thin socks or worse, no socks at all while these shoes are still being broken in, you will get blisters. It shouldn't take you very long at all to get the Vejas broken in. It will be well worth it once they've been broken in.
How To Soften Veja Tongue?
It has come to Veja's attention that the tongue in their shoes is tough and uncomfortable to wear. They made an environmentally friendly solution from alcohol that softens leather that they now use on their new productions.
If you have a pair of shoes with a tough, uncomfortable tongue, you can spray some diluted alcohol on the inside of the tongue and massage it for five minutes to soften it up and give it at least five minutes to dry.
How Long Are Veja Sneaker Laces?
Twice as long as they are from the middle to the end. Because Veja sneakers tend to have six rows of eyelets, forty-eight inch is a good length for laces in these shoes.
How To Lace Veja Sneakers?
First, lace-up the first two eyelets. Put the laces through the first two eyelets. Make sure the laces stay flat and face up and away from the tongue. Next, weave the laces in and out of the other eyelets. Crisscross them as you go.
The pattern has to be in through the top of the eyelet, across the tongue, and then back inwards through the top of the eyelet on the opposite side. See that your laces are facing up while you work.
Take care to keep consistent in whether or not the lace coming from one side crosses under or over the lace coming from the other side. After that, just keep going until you get up to the loop in the tongue.
A handy tip to remember here is to skip over the tongue loop completely so that your laces will look cleaner. Finally, when you reach the final eyelets, switch from going through the top of the eyelet and go through the bottom. Thread the lace from inside to outside on both sides.
Can You Wash Veja Sneakers?
You can, but not in a washing machine. Veja advises against it and denies all responsibility following their products being machine washed.
How To Clean Veja Sneakers?
If your model is made out of the canvas, it can be brushed with cold water and Marseille soap. Do not put them in the washing machine because there is a risk that the leather inserts could rub off on the canvas.
If your model is made out of leather, you can keep it nice and smooth by wiping your shoes with a damp cloth and occasionally with a special product spray or cream. Velvet leather inserts can be cleaned with a dry scrubbing.
Are Veja Shoes Unisex?
They make shoes for men and for women. The one model they have that could be called strictly unisex would be the Veja Unisex Esplar Leather Low-Top Sneaker. It's a shoe for toddlers still learning how to walk, before the foot really takes on its unique form. The shoe is made with organic cotton and wild Amazonian rubber just like the grown-up shoes.
How Long Do Veja Sneakers Last?
Wild Brazilian rubber is surprisingly durable. The Veja V-Lock Suede-Trimmed Leather Sneakers are a good example of durability. They should last a rather long time.
Why Are Veja Sneakers Expensive?
This is due to Veja's fair trade philosophy. Veja shoes are generally five or seven times more expensive to manufacture than most of the better-known brand name shoes that are often made in Asia. However, the company does manage to keep their retail prices relatively low by not doing any advertising.
Are Veja Sneakers Worth It?
People like that the Veja sneaker is not only comfortable and stylish but versatile enough to go with just about everything. It's a low-key show, minimalist without being too dainty.
Socially and environmentally aware are very fond of Veja's policies. People with large feet like how the Veja Esplar Sneaker makes their shoes look smaller. Veja sneakers have a lot of unique styles and plenty of color options, though white and other neutrals are the most popular.
The stiff leather does eventually soften and Veja is working out the issues with the tongue. Only you can truly decide whether or not Veja is right for you but they do have plenty of good points to them.
Conclusion
Much has been made about the admirable policies Veja has concerning fair trade, labor, environmental protection and even catering to the vegan population. The bottom line, however, is whether the shoes are comfortable enough to wear.
They do require a little more of a break-in period than your typical sneaker but it shouldn't last more than a week. There's also that notorious little tongue, but steps are being taken to solve that issue. These things aside, Veja can be a very comfortable and versatile shoe.
References:
https://www.veja-store.com
https://moneyinc.com/veja-sneakers
https://ecogreenbrands.com/brand/veja
https://en.wikipedia.org/wiki/Veja_Sneakers
https://www.youtube.com/watch?v=R-AGZIhC1UA
https://fashionjackson.com/veja-v10-sneaker-review
https://www.highsnobiety.com/p/how-to-lace-shoes
https://busbeestyle.com/veja-sneakers-honest-review
https://www.shoecow.com/vegan-shoe-brand-guide/veja
https://www.saksfifthavenue.com/c/shoes/best-sellers/veja
https://peculiarporter.com/2019/09/17/veja-sneaker-review
https://www.mademois-elle.com/veja-esplar-sneakers-review
https://www.theprojectgarments.com/blogs/news/veja-sizing
https://nymag.com/strategist/article/veja-sneakers-review-2019.html
https://www.ft.com/content/69b6e762-e8ee-11e9-a240-3b065ef5fc55
https://www.instyle.com/fashion/shoes/how-celebs-style-veja-sneakers
https://www.environmentalleader.com/2018/11/veja-sneakers-sustainable
https://www.livekindly.co/vejas-new-vegan-sneakers-made-with-corn-leather
https://www.allsole.com/blog/style/buyers-guide/a-buyers-guide-to-veja-sneakers
https://www.glamour.com/story/i-bought-veja-sneakers-after-meghan-markle-wore-them
https://www.wired.com/2016/01/these-are-the-coolest-sustainable-sneakers-weve-ever-seen
https://www.treehugger.com/vejas-new-vegan-sneaker-plant-based-and-biodegradable-4858651
https://hypebeast.com/2020/10/veja-rick-owens-sneaker-collaboration-runner-mid-runner-2-release-information
https://footwearnews.com/2020/fashion/sustainability/veja-launches-sustainable-laboratory-repair-recycling-bordeaux-france-1203008282
https://www.facebook.com/veja.fairtrade/posts/transparency-means-a-lot-to-us-this-season-we-launched-a-new-pair-the-holiday-ta/10155281992748577
https://www.ropelacesupply.com/blogs/news/how-to-choose-the-proper-shoe-lace-length-for-your-sneakers