It's a tried and true trope, the scientist in a white lab coat hunched over chemicals while Jacob's ladder buzzes nearby. If he's the bad guy, he will build a monster or a mutation formula. If he's a good guy, he'll help out the heroes by creating gadgets and chemical concoctions that save the day.
Typically, he will be someone who can discuss the intricacies of string theory or structure of a black hole but can't remember what he had for lunch, or if he had it. If he is a she, she will either be a smoking hot bombshell hiding behind glasses and a bun or she will be the only one in the lab to show compassion for the living test subject.
Just how much of this is fact and how much is fantasy? Well, there have been scientists who did evil things. (Josef Mengele, John Money, everyone at Unit 731 for example.) There are scientists who did good things but were absent-minded.
Thales fell in a well because he was looking at stars. Marie Curie and Isaac Newton often forgot to eat. Female scientists do seem very compassionate. Dian Fossey protected her gorillas with her life. Christina Maslach was the first to speak against the Stanford Prison Experiment. Hotness is all a matter of opinion.
How realistic is the way scientists dress? If it's a social experiment, the scientist will try to look just like anyone else, unless they want to look authoritative as in the Milgram experiment. The purpose of a lab coat in a laboratory setting is to protect the wearer from spills, particularly corrosive spills.
They are generally made out of cotton so that if they catch fire, they'll burn away from the person rather than melting. Other clothing depends on the scientist's age. Young scientists desperate to be respected may wear a tie, something discouraged for safety reasons.
As they age, they realize khakis are comfortable and sweatshirts are warm. A scientist with enough clout can get away with wearing whatever he wants. An unusually absent-minded one may need to be reminded to wear clothes.
And there are other pieces of safety equipment like goggles, latex gloves and shoes. Shoes? Yes, shoes can be safety equipment. Because no one holds test tubes with their feet, people forget how important shoes can be to someone working in the lab.
What Kind of Shoes is Correct For The Laboratory?
This is something that is covered when doing laboratory work in college, sometimes as early as high school. To begin with, no open-toed shoes would be acceptable. This is for the same reason you don't wear cropped or mesh shorts or miniskirts. You are in a lab, not a dance club. You need to be covered for your personal safety.
Socks with sandals are a big fashion no-no everywhere including the lab. Your feet may be covered but they are not protected. This is also why canvas and other fabric shoes are not acceptable. They need not be steel-toed boots but a fluid-impermeable material such as leather or a similar synthetic is recommended.
Why is this? You could be working with chemicals or fluids that could corrode or infect. And what if Mr. Guinea Pig bites you and you drop the syringe of mutation formula or whatever it was you were going to inject him with? You don't want to inject your foot by accident. The results of a science experiment gone wrong are not as cool as it looks in the comic books.
Your shoes should also be comfortable as you will be on your feet for many hours. A non-skid sole is helpful. Check what your company's dress code is for the lab. This should be helpful in deciding what to wear. OSHA is not quite as specific about laboratory footwear as they are about footwear in construction.
However, they do have requirements for employers to ensure the utilization of proper Personal Protective Equipment (PPE) including appropriate foot protection. Be sure to educate others about what kind of footwear is permissible in a laboratory setting. Posters and memes might help people remember.
The Reviews:
The following shoes have been proven to be safe, comfortable and durable. A non-skid sole is always a good idea as is a soft insole. At least one of the following pairs of shoes should work for you.
1. Dansko Women's Professional Mule
This shoe can be found on many lists for women who spend a lot of time on their feet. These shoes are the favorite of nurses, waitresses, and women in the laboratory as well. The modest two-inch heel makes it perfect for everyday use. This shoe provides the utmost relief in stability and comfort that lasts all day. What a treasure Mandy and Peter found on their vacation in Denmark!
Features and Benefits:
The polyurethane sole is stable and skid-free. The genuine leather is breathable and protective. The unique design provides comfort all day long. The leather mule slips on easily and features a roomy toe box plus an anti-fatigue rocker bottom to give the toes wiggle room and keep the feet from getting tired.
The memory foam footbed offers maximum cushioning and support. The padded instep provides supreme comfort while walking. The rubber outsole is slip-resistant for safety.
What We Like:
The fit is true to size.
The shoes are very comfortable.
The arch support is excellent.
The shoes are roomy in the toe and instep.
What We Don't:
There is a bit of a break-in period.
Half sizes are not available.

2. Skechers for Work Men's Balder Slip Resistant Work Clog
Skecher's footwear is a brand beloved all around the world because the quality of these shoes is unsurpassed. This Skechers clog is extremely comfortable and very easy on the feet as well. It is entirely synthetic and has a rubber sole for added flexibility. It comes with a removable PU comfort insole as well plus a very sensible one-inch high heel.
Features and Benefits:
The rubber sole is grippy and flexible. The contoured arch adds to the comfort. it is a lightweight clog that is very flexible. The padded footbed is shock-absorbing and easily removable for convenience. The padded collar adds comfort. The slip-resistant outsole is OSHA compliant. There are ventilating ports at the medial side.
What We Like:
The shoes are lightweight.
They are comfortable.
It is ventilated, yet capable
The slip-on design has no laces to trip on.
What We Don't:
The texture feels a bit plasticky.
It needs to be more breathable.

3. Sanita Women's Professional Cabrio Clog
This Danish-made clog is manufactured by a company that has over 100 years of experience behind it. The Celina clog happens to be the best of everything a laboratory shoe has to offer to guarantee that you carry out your job in the best possible way.
Features and Benefits:
It features an oil-resistant, anti-shock footbed which is slip-resistant and anti-static, too. Its toe box provides plenty of space for your feet, and it contains an anatomically shaped footbed that embraces your foot and cradles it with a firm arch and stabilizing PVC insert. Its 1.75-inch heel also provides a means of guarding against heel pain, without being too high and causing pain in the ball of your foot.
In addition to all the high-tech features and unparalleled quality and comfort, the Celina Clog is ASTM certified (American Society for Testing and Materials) and has received the seal of acceptance from the APMA (American Podiatric Medical Association).
What We Like:
It doesn't require the same kind of breaking in like other brands.
It has a roomy toe box that's suitable for wider feet.
What We Don't:
Some reported that it runs small, however, the right size is really comfortable.

4. Reebok Work Men's Jorie RB1100 EH Athletic Safety Shoe
The Reebok Work Jorie is an easy-to-care-for shoe that comes with a black leather upper which makes it a great choice for men who work in a laboratory and stay on their feet for long hours.
Features and Benefits:
It has a removable nylon mesh lining, as well as an EVA Cushion insert for increased comfort. It features a sponge rubber heel wedge that helps in the absorption of some of the repeated shock that the foot endures, and it includes a slip-resistant outsole. It provides moderate support and is a soft toe work sneaker that provides a lot of band for the buck.
What We Like:
They are Lightweight being non-metallic.
They feel sturdy and durable, thus they should last for some time.
What We Don't:
They might require some time to break in.

5. Timberland PRO Men's Mudsill Low Steel-Toe Lace-Up Work Shoe
Timberland PRO Mudsill's work shoes are known for their masculine, athletic design. They are built with all the desired features of a classic Timberland PRO work boot. They are made with premium materials that provide supreme comfort and maximum durability while steel safety toes and abrasion-resistant synthetic toes give you the added protection you need. Each style meets or even exceeds ASTM safety requirements and provides superior traction and performance from one day to the next.
Features and Benefits:
It features a steel toe, flexible and breathable leather and fabric upper and an Ortholite polyurethane footbed along with an anti-microbial cover for irrepressible cushioning. What's more, this shoe offers indispensable protection against electrical hazards
What We Like:
It is resistant to abrasions, slips, oil, and heat.
It has a nylon and leather ghillie lacing system for a close fit and an awesome durability.
It comes with a nylon shank that brings structural support to your feet.
It has an open-cell polyurethane footbed with an antimicrobial treatment that makes for breathable work boots.
What We Don't:
Steel toes are not what you are looking for if you want flexibility.
They seem to only come in black.
The lining on the inside of the heel tends to wear out quickly and started chafing.

Conclusion
As I was writing this, my spouse was watching a film called Hangar 18 (Invasion Force). White lab coats were all around, but long hair was loose and one scientist's white guy fro looked a bit out of control. (It came out in 1980, probably filmed in the tail end of the Seventies.) While the hair was unrealistic, their shoes looked like black leather, perhaps something similar to the Dansko or the Skechers.
Not sure how important white lab coats would be while trying to figure out how to work the flying saucer they just found, or if they should. At least they got the shoes right! Get the shoes right yourself so you can stand up at work for a long time to come.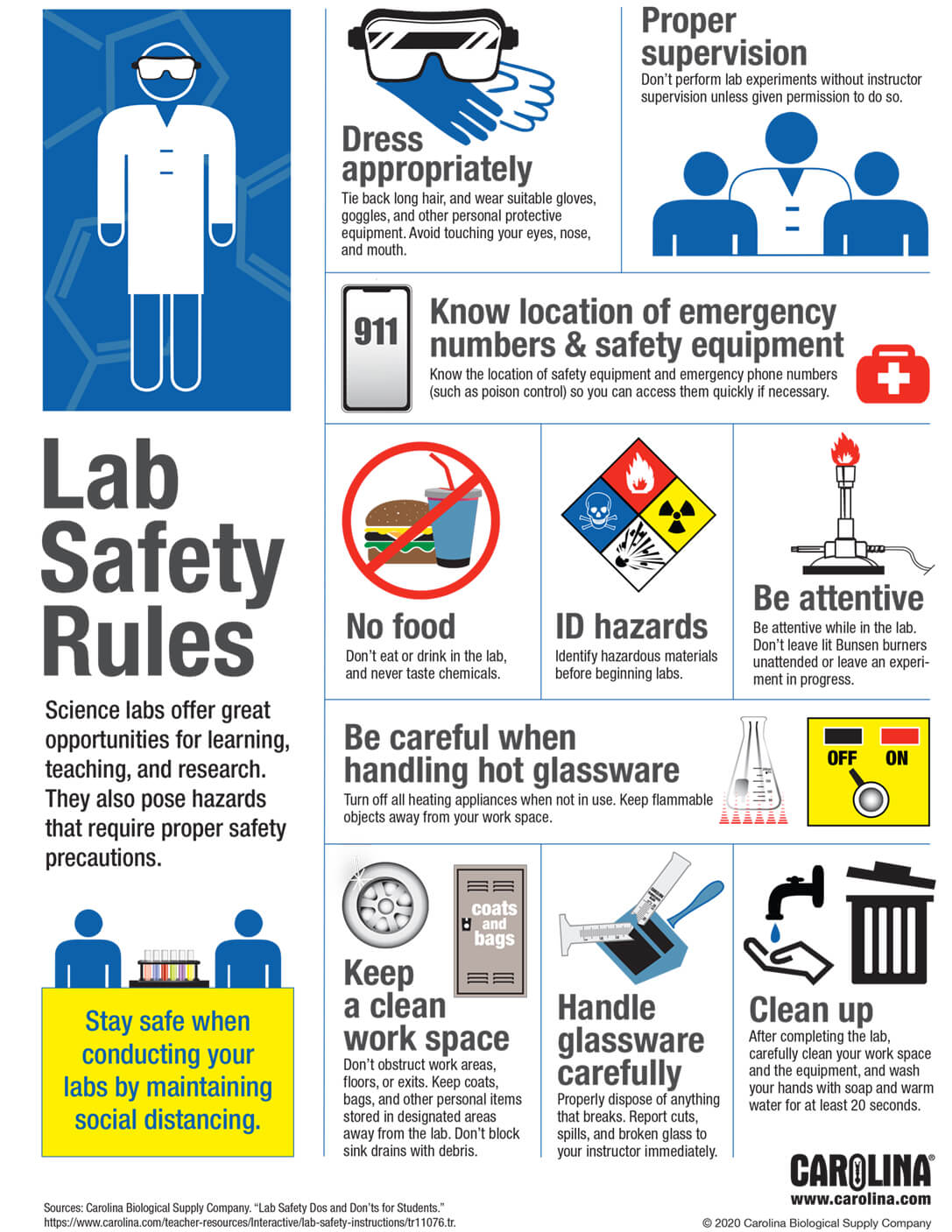 References:
https://www.labmanager.com/lab-health-and-safety/2010/08/appropriate-footwear-in-the-lab#.XXk3oC5KiM8
https://shoeask.com/dansko-womens-professional-shoes-review
https://www.myworkwear.org/best-chef-shoes
https://www.reddit.com/r/labrats/comments/3ou4jb/recommend_your_best_pair_of_lab_shoes
https://chemed.chem.purdue.edu/genchem/lab/safety/clothing.html
https://research.unl.edu/researchnews/November2013/proper-lab-attire-key-to-lab-safety
https://www.sciencemag.org/careers/2014/04/dress-profess-what-should-scientists-wear
https://ehs.msu.edu/lab-clinic/chem/dress-code.html
https://www.fashionlady.in/what-to-wear-to-the-lab/130774