Choosing between these two brands is not easy, especially if you have never owned any of their shoes before. Hush Puppies and Clarks have been around for decades.
Their shoes aren't just fashionable and stylish, they are also exceptionally comfortable. Fitted with shock absorbers and integrated with newer technologies, these brands make shoes that reduce foot and leg fatigue.
But, because these two shoe brands are different, their shoes have varying features. And depending on what you are looking for in a shoe, after reading this review, you will be able to choose the brand that leans more towards your requirements.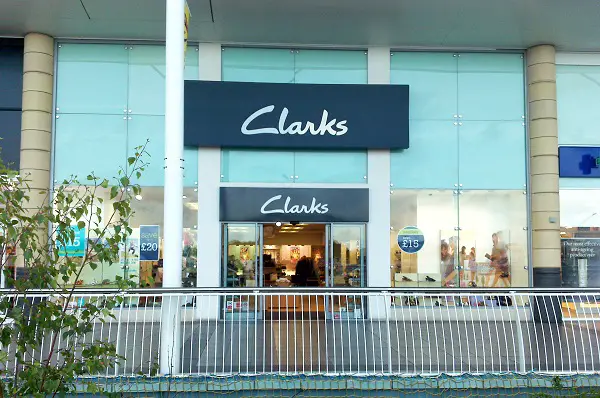 Clarks
Kicking off our review with Clarks, this popular brand has been featured in magazines, songs and we have seen plenty of celebrities wearing this shoe brand. This proves that Clarks is not your ordinary shoemaker.
They make and sell long-lasting footwear at relatively affordable prices. With Clarks, you get value for your money and have the freedom to choose from a wide range of styles and designs that are suitable for all occasions.
Clarks became popular in the Second World War when British officers wore the brand's famous Desert Boot. This particular shoe is an ankle boot with a crepe rubber sole. Surprisingly enough, it is available to date.
The famous desert boot was designed in the 1950s by one of James Clark's great-grandsons. The international C & J Clark Shoe Manufacturer was founded in 1825 by the brothers James and Cyrus Clark.
Several decades later, this family-owned company has grown to become a multi-million-pound organization. And it's listed as the 31st largest privately owned company in the UK.
This classic British shoe brand has been in demand for years. And not just in the UK but other parts of the world such as the US, China, Africa, and India. As an international company, Clarks have ventured into nearly all foreign markets.
Clark's popularity and high demand doesn't come as a surprise especially when you look at the features of their shoes. Made from quality leather, Clarks are quite comfortable.
The materials used are strong enough to endure everyday use. With factories in the UK, India, and Vietnam, Clark shoes are available worldwide and they fit true to size.
Hush Puppies
Hush Puppies have established dominance in the footwear industry by being the most popular designer of casual shoes. With such a unique brand name, Hush Puppies have strived so hard to create stylish shoes that have taken the market by storm.
The brand's motto is to inspire people to live optimistically. By spreading positivity to the world, Hush Puppies have created a good reputation for itself.
Back in 1958, when Hush Puppies was founded, sore feet were referred to as barking dogs. So the idea behind the brand name was to create a shoe that would hush those puppies.
It may sound like a silly joke but back then it got this brand the much recognition it deserved. When finding their footing in the market, Hush Puppies used a wild color approach with their shoes.
In an era where most shoes were brown or black, Hush Puppies introduced all colors of the rainbow. Though a risky move, their shoes were received with a lot of enthusiasm.
Fast forward to 2021, Hush Puppies are a popular shoe brand that sells the most comfortable and stylish casual shoes.
With their headquarters based in Michigan, Hush Puppies make different shoe styles. It is the best brand for anyone with a bold personality. Their footwear is flexible, versatile, and aesthetically pleasing.
Differences:
Clarks is a Century Older
The first difference between these two brands is the fact that Clarks have been in this industry way longer than Hush Puppies.
For those who look for experience when shopping for footwear, you can rest assured that Clarks have a lot of that.
Their shoes feature a timeless design and thanks to the brand's in-depth understanding of shoemaking, they don't compromise on quality.
Hush Puppies have More Color Options
Hush Puppies brings you different shoe styles in nearly all colors you can think of. This means that both men and women have a wide range of choices. On the other hand, Clarks remains to be a bit old-fashioned.
Most of their shoes are available in brown and black. They are however trying to catch up with the latest shoe designs and trends.
Clarks are Suitable for Official Wear, Whereas Hush Puppies are More Casual
Most Clarks' designs can be worn for formal and official purposes. Their design is laid back and simple. Hush Puppies are a bit shouting and look better when worn casually.
So, if you are on the hunt for a pair of shoes to wear to work, then Clarks are a more suitable pick. If your place of work isn't that strict, you can go with Hush Puppies.
Similarities:
Whether you decide to go with Clarks or Hush Puppies, you can be assured of getting total comfort. Both these brands understand the importance of integrating comfort in their footwear.
Kindly note that these two brands specialize in walking footwear and the level of comfort provided is in accordance with this particular use.
Hush Puppies and Clarks won't be that comfortable when you use them for running or athletics.
Lovely Styles and Designs
Even though Hush Puppies offer more color options, both these brands have a wide range of shoe designs to choose from.
Whether you are laid back or want to make a fashion statement, choosing from either of these two brands will ensure you achieve that and much more.
Clarks and Hush Puppies feature rubber treads to prevent slipping when walking on slippery surfaces. Both these shoe brands are careful about their customers' safety and that's why they create non-slip footwear.
Weather Resistant and Waterproof
These two brands use quality materials and waterproof their shoes to make them resistant to weather. A good shoe should be able to keep your feet dry and warm when it starts raining and snowing.
To enable this, the two brands incorporate advanced membrane technology to make the shoes waterproof.
Despite being stylish, comfortable, and durable, both Hush Puppies and Clarks have a friendly price tag.
You can get a pair from either of these two brands from as low as $40. Some of their high-end shoes cost a little bit more but come with more impressive features.
What's Better about Clarks?
Ask anyone who has owned a pair, Clarks are quite versatile, functional, and long-lasting. All their shoes are specially designed to be durable and comfortable.
The team at Clarks is always devising newer ideas and technologies to better their shoes. They are also aware that feet need to bend when walking and that's why their shoes are flexible.
Available in several styles and designs, this is a shoe that will make you stand out in a crowd. At the same time, Clarks also promote foot health by ensuring comfort. All these features make Clarks the best shoe for everyday use.
What's Better about Hush Puppies?
Hush Puppies makes shoes for everyone. They also make them in plenty of styles and in a unique way that makes the brand special. Be it a pair of flip flops, boots, or oxfords, you can be assured of quality and comfort.
They also come in bright colors and for those who prefer neutral colors, you can still get those from the same brand. Being the 31st most popular shoe brand on the market, Hush Puppies is a reliable shoe brand.
Their customers have a lot of good things to say about their shoes, feel free to look around for other reviews.
Who Should Get Clarks and Why?
Are you looking for a working shoe that is durable and comfortable? Clarks should be your number one choice. I have owned two pairs of Clarks and I can proudly say that these shoes are ideal for everyday use.
They are super comfy and you can run lots of errands without feeling fatigued or uncomfortable. With the 2 pairs that I bought from Clarks, I never experienced any sizing issues. They fit snugly and are pocket friendly.
Clarks do offer value for money because this is the kind of shoe you can wear daily. And if taken proper care of, they can last for more than 4 years.
It's also worth mentioning how stylish these shoes are and how they easily blend with most outfits.
Who Should Get Hush Puppies and Why?
Hush Puppies are the best shoes for anyone who is looking for casual and stylish footwear. Even though most of these shoes aren't built for the corporate boardroom, they are ideal for casual wear.
Available in many styles and colors, you can find a pair that suits your taste and preferences. Hush Puppies are quite flexible and lightweight. They are also adequately padded to offer comfort and are an affordable option.
Hush Puppies will serve you for a longer period if you take good care of them. Similar to Clarks, most people are happy with Hush Puppies and they are a popular choice for many people.