Timberlands are versatile boots. They are known for their incredible durability and never go out of fashion.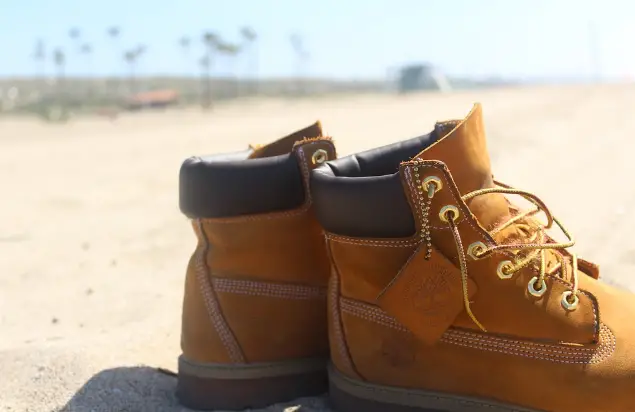 Although the boots are hard-wearing and fashionable, they won't stay that way for long if you don't clean them. For many owners looking to maintain their clean timberland boots, this means buying shoe-specific cleaning sprays with strict cleaning instructions.
Fortunately, you can clean timberland shoes even if you don't have standard shoe cleaning supplies. There are lots of simple household items that can keep any suede boots in excellent condition.
If you're still reading, it means you're interested in learning how to clean timberlands with everyday items, so let's get started.
Household Items for Cleaning Timberlands
Many of the items on this list are inexpensive and common in most homes. They include:
Old toothbrush
Cotton rag or a clean piece of cloth
Baby wipes
Dish soap
Lemon juice
White vinegar
Baking soda
Gum eraser
Cornmeal
Small bowl
Cream of tartar
Dryer sheets
Water
Types of Materials for Timberland Boots
Cleaning timberland boots is easy! However, before you start, it is important to know the type of material used in constructing the boot.
That's because some cleaning methods are not suitable for certain types of boot materials.
Timberlands are designed using three main materials. These are:
All the cleaning methods in this post work for suede shoes and leather shoes, except the baking soda technique. If you plan to clean your Timbs with baking soda, make sure you're only doing it on a leather shoe.
Methods for Cleaning Timberlands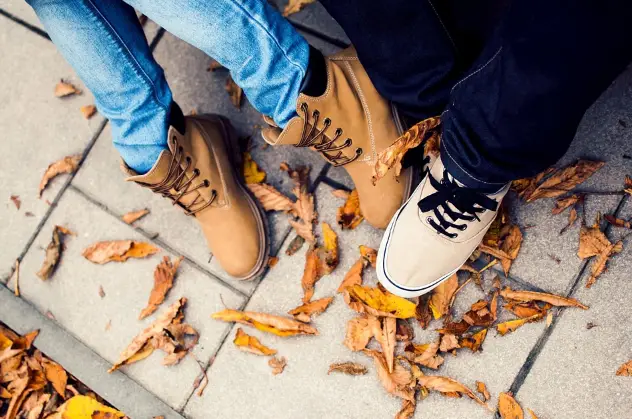 Method 1: Using Baking Soda
Baking soda has numerous uses, but many people associate it with health-related issues, such as treating heartburn and relieving itchy skin. Others use it in cooking as a leavening agent.
However, baking soda is an effective cleaning agent, too, and it works magic when used on Timberland boots. Remember that it is best used for leather Timbs.
Here's how to clean Timberlands with baking soda:
Step 1: Wipe of Dirt Using Rag
Start by removing as much dirt as possible using a clean cloth. This will increase the effectiveness of the baking soda, as the cleaning agent will have fewer things on your boots to react with. This method works best with a dry cloth.
Step 2: Clean with Baking Soda
Pour a small amount of baking soda into an empty bowl. Then, dip a soft bristle brush (like a toothbrush) in the baking soda and brush the boot.
Use a gentle, circular motion to brush the boots.
Step 3: Rinse Off
Use clean water to rinse off the boots when you are satisfied with your results.
Step 4: Wipe Off Residue Using White Vinegar
They may still be some residue after rinsing your boots. If that's the case, pour a small amount of white vinegar on a piece of damp cloth and then wipe off the residue. Allow the boots to dry.
Method 2: Using White Vinegar and Cornmeal for Suede and Nubuck
If you have stubborn stains from grease or oil on your Timbs, you need a different cleaning approach. Here's how to clean Timberlands made from these materials with white vinegar and cornmeal.
Step 1: Use a Gum Eraser to Remove Spots
Start by removing spots from the boots' surface using a gum eraser. Use gentle, circular motion until the spots have cleared up as much as possible.
Step 2: Apply Cornmeal
Sprinkle a generous amount of cornmeal directly on the oil stain. The cornmeal will soak up the oil.
Press the morsels into the boot's surface and allow them to sit for about 3 to 5 minutes before brushing off.
Method 3: Use White Vinegar for Salt Stain
Use the following steps to remove salt stains from suede and nubuck:
Step 1: Wipe Off Dirt
Use a dry piece of cloth to wipe off any visible loose dirt. You can also use a toothbrush to remove dust and dirt.
Step 2: Apply White Vinegar
Pour a small amount of white vinegar on a cotton rag. Gently dab the stains and let the boot dry.
Step 3: Lift the Nap
You can lift the nap on your suede or nubuck Timbs after cleaning and drying. Lightly stroke the toothbrush on the suede or nubuck surface to lift the nap.
Method 4: Use Soap and Water
Using soap and water to clean your Timberland is easy. This method is best for leather Timbs.
Here's how to clean Timberlands with soap and water.
Step 1: Wipe Off with Lukewarm Water
Add lukewarm water and dish detergent into a small bowl. Dip a piece of cloth into the soapy water and gently wipe the boots until they are clean.
Step 2: Add Lemon Juice and Cream of Tartar
Pour lemon juice and cream of tartar into a bowl and mix into a paste. Dip a cotton rag in the mixture and wipe the leather surface.
Allow your Timbs to sit for a few hours before wiping off with a dry piece of cloth.
Step 3: Clean with Soap
Run water on a regular bar of body soap. Wipe the wet soap with a piece of cotton cloth. Clean your boots with the cotton cloth using a circular motion. Allow the boots to dry.
Step 4: Shine with Baby Wipes
After drying, clean the boots with a fresh baby wipe to remove any remaining dirt and improve the shine of your Timbs.
Tips for Cleaning Timberlands with Household Items
If cleaning your timberland using the methods discussed above appeals to you, it is important to remember the following tips. They will ensure that your Timbs don't get damaged in the cleaning process.
Use gentle pressure when brushing your boots. Pressing them too hard can compromise the material.
Excessive scrubbing can damage the nap. This is especially true for nubuck and suede. Too much scrubbing can ruin the fibers that give these materials their velvety and fluffy surfaces.
Although an old, soft toothbrush is recommended, use one with firm bristles for best results.
To give your Timbs a fresh smell after cleaning, place one or two dryer sheets inside the boots. Allow them to sit overnight to remove any foul smell.